Working with Influencers:
Beyond the Sponsored Post
No longer in its infancy, Influencer Marketing is an ever-changing landscape that has experienced rapid growth. This evolution continues to push brands to connect with their influencer partners in ways that are more creative, transparent, and most importantly, authentic.  By exploring alternative ways to work with content creators, brands can add a dimension to their partnerships that reflect a more organic relationship and ultimately promote messaging more effectively. Because influencers are inundated with collaboration requests, agencies and brands with a unique proposition in an oversaturated market appeal to those looking to evolve their own unique personal brand.
Specifically, food influencers, are a huge commodity in the social media space with endless opportunities to create – and we're not just talking about what's on the menu. To offer you some 'food for thought', here are a few ways to go beyond the sponsored post when working with influencers:
Ambassador Roles
Ambassador campaigns have proven to be extremely effective for brands looking to establish an on-going relationship with an influencer, either a 'micro-influencer' or someone who possesses celebrity on a much grander scale. Typically lasting between a few months all the way up to a year or longer, these partnerships are mutually beneficial. Objectives are usually focused more towards long-term brand building and storytelling, rather than one-off promotions.
Brands may work with multiple influencers in an Ambassador role who will each add their own unique spin on the messaging.  An Ambassador approach helps a brand tell a richer story by interweaving the messaging across a variety of social channels and multiple content formats for a longer period of time. For example, a baking ingredient brand can create a group of Ambassadors known for posting baking content to ensure that their product is consistently included in their recipes. From ingredient listings to custom recipes, featured video content or simply being included in recipe photography, baking the brand into the content is a strategy that can help grow a brand's presence exponentially.
Co-Creation
Partnering with an influencer to co-create something can be an effective way to leverage the strengths of both the brand and the influencer. The scale of the project can range from as large as developing a product in partnership, or as small as tapping into the influencer's knowledge to fuel innovation, product development, or a campaign approach. Partnerships of this nature have the potential to be successful as they offer the influencer's identity as a platform by leveraging their creative input to produce something that we already know will interest their built-in audience. When plant-based food blogger Kimberly Espinel partnered with muesli brand Dee Muesli, they worked together to create original recipes using their product which was a natural fit for both the influencer and the brand.
Live Experiences
Live experiences give brands an opportunity to bring influencers out from behind the screen and introduce a three-dimensional layer that offers a level of familiarity that fans already feel they share. There are a few ways that you can introduce influencers into a live brand experience including having the influencer host an event or inviting influencers to attend an event to capture and share the content through their own channels.
Partnering with an influencer to host the event introduces an expert voice that fans already respect, resulting in a more authentic connection between brand and consumer.  Alternatively, inviting key influencers to an event will not only fuel content creation but will amplify that messaging through multiple social channels, transforming your event into a digital experience accessible to audiences on a wider scale.
Santa Rita Wines (a BYU client) implemented this strategy at the "Kick-off to Summer" event they hosted in Toronto as a part of their Summer Wine Experiences campaign. The wine wasn't the only thing bringing flavour to the event. BYU partnered with multiple influencers to not only create content leading up to the event, but to also capture and share footage with their respective channels. This amplified engagement and successfully drove brand awareness for Santa Rita Wines at a key time of year.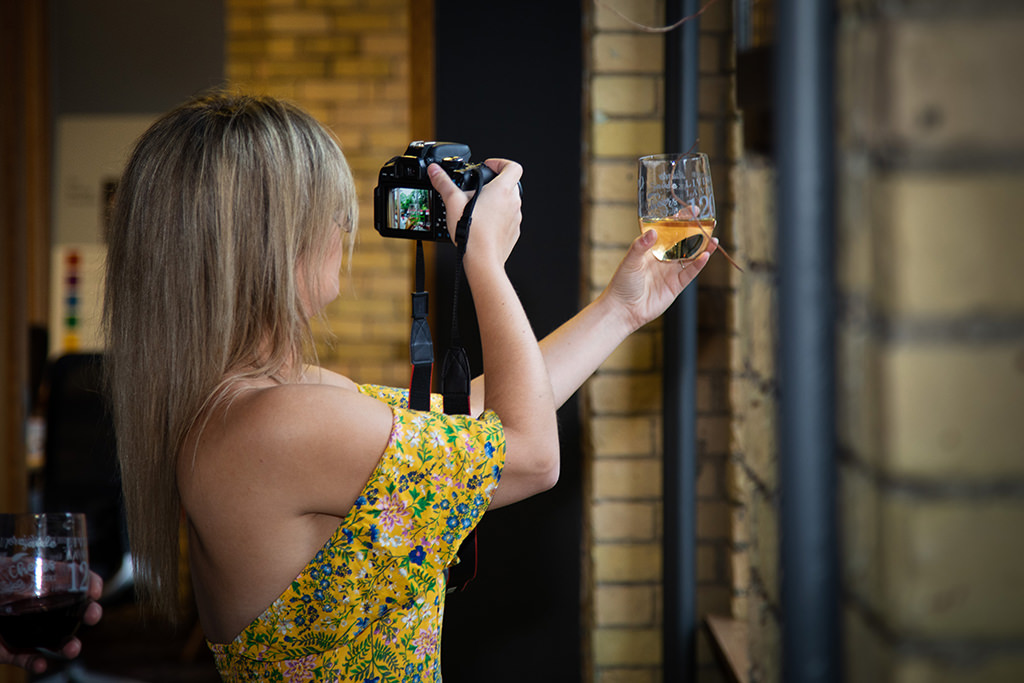 Content Creation for Your Brand
Whether developed in-house or through an agency, it's no secret that creating branded content requires significant time and money. Therefore, a lot of brands are now working with influencers to develop unique content that lives online and across a brand's social channels, mutually benefiting budget and brand engagement. By working with influencers who have built their careers through online storytelling, brands are leveraging their expertise to create content that showcases their messaging in different ways.  Many restaurants, for example, work with influencers to create content that captures the dining experience to share with their followers in real time. This provides endless opportunities to create diverse content with different settings and people that promotes the essence of the establishment without having to stage professional shots.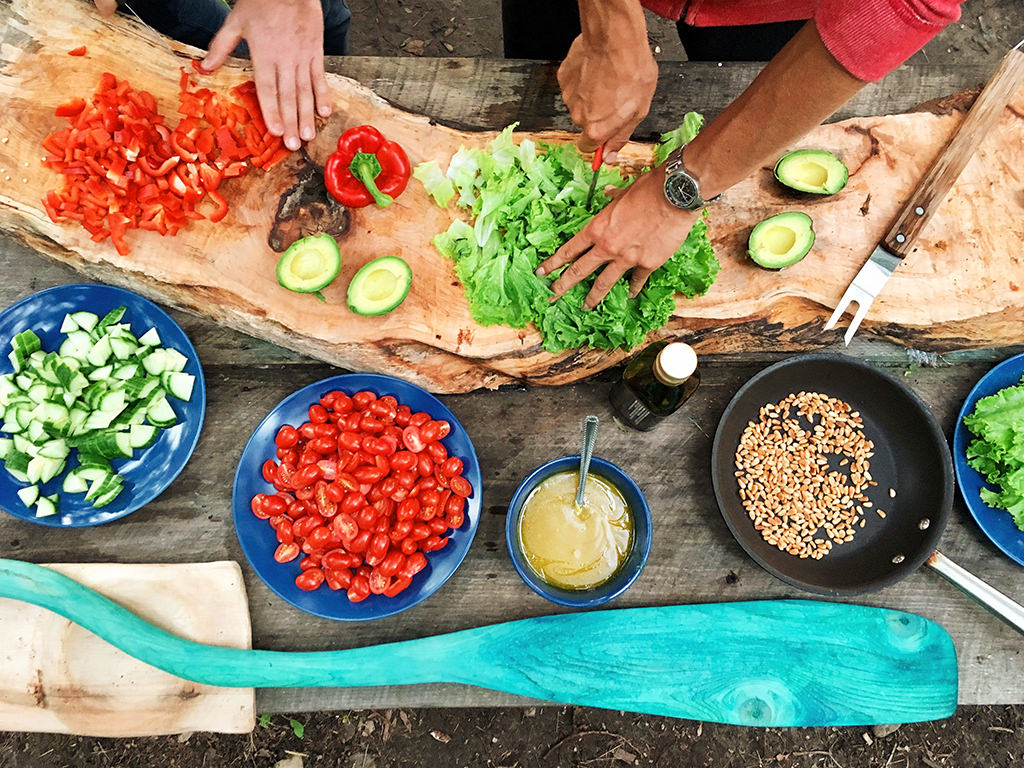 Takeovers
Increasingly more common, brands are staging social media 'takeovers' where they give an influencer creative freedom to take over the brand's social properties over a fixed duration of time. This works particularly well for 'behind the scenes' content showcased on Instagram, Snapchat, and Facebook Stories. Not only can it introduce a familiar face and voice to the brand, but it can also drive increased engagement, allowing followers to ask questions or respond to polls among other in-app capabilities that social channels now offer. This provides an opportunity to tell a story rather than regurgitate canned messaging as influencers can now add a personal element to their takeover which can drive their followers to your brand channel.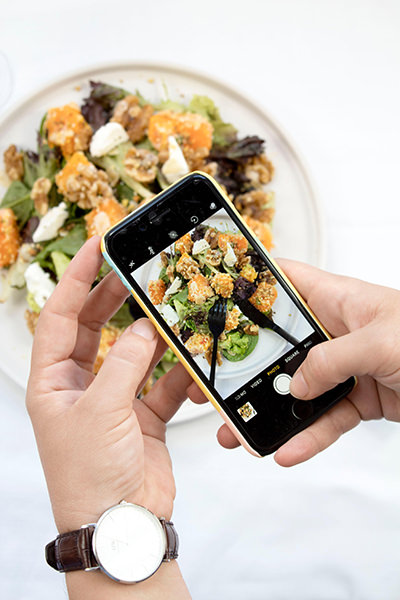 Influencer Marketing has revolutionized how brands connect with their consumers. By combining innovation and strategy, influencers can craft this pathway to purchase by offering a human element to brand messaging. Of course, it's important to ensure that you choose to partner with someone who aligns to your brand just as their audience does. Setting clear benchmarks and terms for your agreement, as well as ensuring that all the proper tracking is set up before launch are key elements that should be paid attention to. With that said, the rise of influencer marketing has created opportunities, for both the brand and the influencer, that are worth exploring beyond just a sponsored post.
Looking to keep up with the latest trends in the Food & Beverage industry? Connect with Bob's Your Uncle today.