Getting Personal in the Kitchen
How new technology is driving personalization in the food and beverage industry.
It's an age-old truth in marketing that consumers gravitate towards the elements that save them time, money or stress. Combine those needs with new developments in technology – ecommerce, voice, mobile and Internet of Things – and it's no surprise that one of the biggest trends impacting the food and beverage industry is consumers' expectation and preference for personalization.
From meal kits and customized daily vitamins to auto renewal shipments of our favourite coffee, this trend is visible at every meal occasion. For food and beverage businesses, personalization now proliferates product, distribution channels and approaches to marketing. Let's take a deeper look at what it means for marketers.
Changing expectations for brands and retailers
So, how did we get here? Put simply, the average Canadian consumer – especially when we look to millennials and Gen Z – has come to expect brands and retailers to meet them on their terms. And those terms are often defined as custom, online, mobile and 'right here, right now'.
There's been a fundamental power shift giving consumers more input and control. Even looking beyond our millennial digital natives, the overall Canadian population has become quite comfortable in the digital space:
Over 60% of Canadians shopped online in the past year (2017)1
Over 25% of Canadians use a voice service (up from 21% in 2017)
In 2018, grocery app usage in the US surged by nearly 50%. Comparatively, Canada's numbers are not climbing at that rate due to infrastructure limitations, but we still expect to see steady growth in the next 2-3 years.
This digital connectivity and access to data has led to the expectation from consumers that brand interactions, offers, and even products should be tailored to them. A quick look at Google search trends shows that consumers' expectations have shifted to 'here' and 'now'. Over the past two years, there's been a 300% growth in the search interest for "open now". Mobile searches for "____ for me" have grown over 60% in the past 2 years. Consumers have become accustomed to finding solutions specific to their needs right at that moment. They now expect the same from brands as 59% of customers say tailored engagement based on past interactions is very important to winning a share of their wallet.2
Beyond the meal kit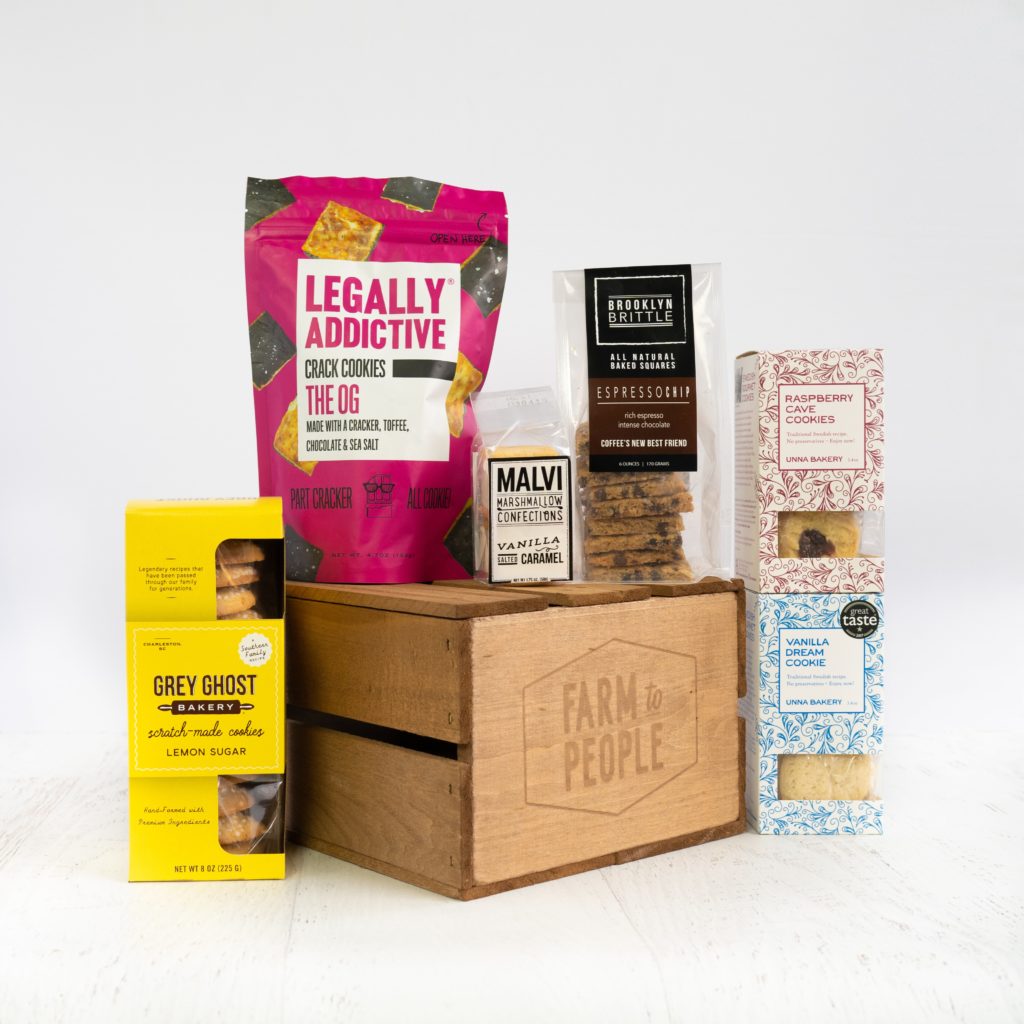 Personalization, driven by technology and data, is visible across all facets of the food and beverage world. It has impacted product development, distribution channels, and how marketers reach their customers. We see curated food choices via subscription services (Farm to People or MunchPak, for example), offering consumers exposure to new flavours and brands.
Auto-replenish services like Amazon Dash ensure that customers never run out of their favourite items. These services also, notably, make it harder for other brands to disrupt the existing habit and gain trial.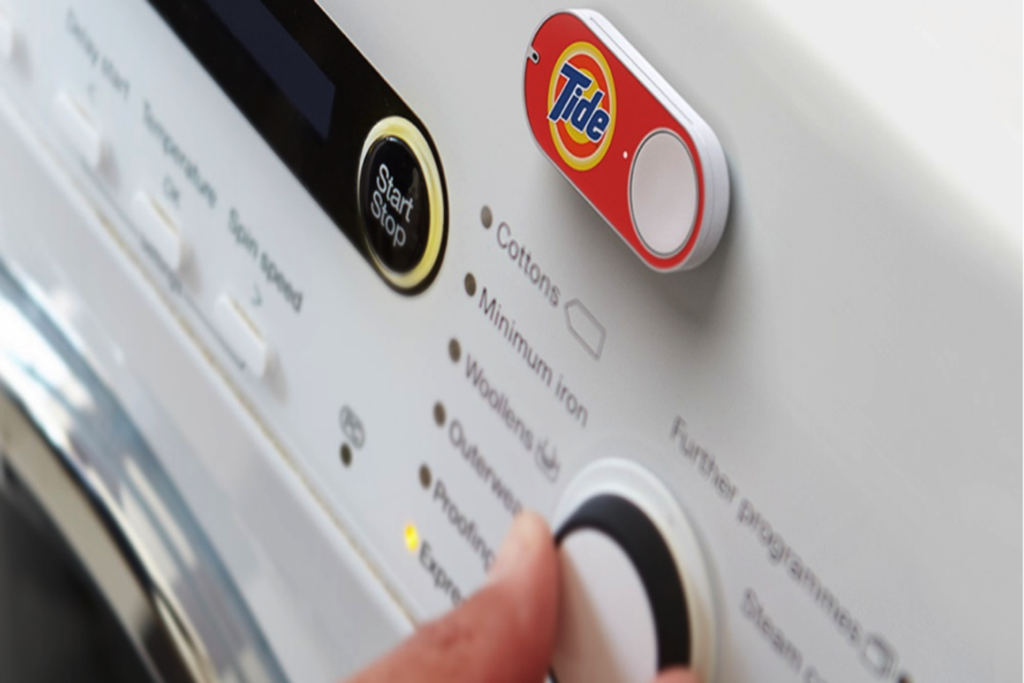 Consumer comfort with at-home shopping and online exploration mean that they're exposed to endless choice and variety when it comes to food. In-home voice services like Alexa and Google Home have made it easy to add to the grocery list or make an ecommerce purchase. Consequently, brand suggestions from digital assistants become a key component of the interaction (as well as an obstacle for brands to figure out).
The rise of mobile apps has opened doors for a number of new food-centric solutions including meal delivery (from meal kits to Uber Eats), food waste minimizers like Flashfood, and click and collect services.
There's even a growing number of offers that provide product and nutritional recommendations based on your DNA. Habit offers app-based nutritional recommendations based on your biochemistry and lifestyle goals, touting personalized nutrition based on science. All of these advancements have given the consumer more choice, easier access, and more control.
Brand and retailer impact
For brands and retailers, this shift towards personalization should not be ignored as it continues to disrupt the full spectrum of their business. Marketers are well-aware of this reality with 88% of marketers believing that their customers require a customized experience**** .3
Larger CPG, such as Coca-Cola, have evolved through acquisition of smaller brands like Honest Tea and Odwalla in order to stay relevant with the breadth of products consumers are looking for. For other brands it's been a shift to focus on personalization through marketing messaging – whether that's through personalized recipe and product recommendations or custom rewards and offers.
The PC Plus program is just one Canadian example of a retailer pushing to ensure that the loyalty experience feels customized to the individual. Their website boasts "get rewarded for being you" and users receive offers, discounts and exclusive events tailored to their preferences.
Other brands, like Campbell Soup, have moved towards new start-ups and technology. Campbell Soup invested in the aforementioned nutritional health start-up Habit, which uses data from an individual's saliva to provide personalized food recommendations unique to their metabolic system. Data driven product and recipe solutions are still in their infancy but will see a huge growth as AI and big data solutions become more accessible.
What does the future of personalization look like?
Messaging gets customized
While some brands have started to go deeper into leveraging consumer data to create customized experiences, we're just seeing the tip of the iceberg.
Smarter email, personalized social media content and apps that serve up custom recipes based on preferences are a great place for a brand to start. These tactics are also becoming the norm. Kroger in the U.S. uses analytics from its Plus Card loyalty program to predict what customers may want to purchase and provides offers and content specific to their preferences.
According to eMarketer, email remains the most common channel that marketers personalize. A key barrier for brands remains access to data and structural obstacles that cause challenges when it comes to integrating data across devices, channels and business functions. Small to mid-size companies and new-to-market brands can often have an advantage here as it's sometimes easier to start small vs re-wiring a goliath.
Personalized video emerges
While personalization in the video realm can mean ensuring the right target sees the right video, we're starting to see the limits pushed in the video content consumers see and the elements that are able to be personalized. It's now possible to create video with personalized music, products, text, nearby retailers or voice-overs. Perhaps the most notable example is Netflix's recent chose-your-own-ending Black Mirror episode, cited as an excellent opportunity for Netflix to gather user data that could then be used to create internal programmatic marketing infrastructure.
Path-to-purchase retail disruption to continue
Expect to see disruption to continue in this area. Whether it's through app-to-table delivery services, click & collect or auto-replenish services, the food and beverage shelf-to-consumer path to purchase has drastically changed over the past 5 years and there's no sign of slowing down. The number of consumers shopping online for groceries will continue to increase and there will continue to be a number of choices that allow them to shop on their own terms.
For brick and mortar retailers, it'll be imperative that they continue to look for ways to personalize the grocery shopping experience. We'll see this trend emerge through customer service, lifestyle services, more speciality brands and a deeper emotional experience for the shopper.
Brands may look for ways to co-create these experiences as an opportunity to win at retail. A great example of this is the recent purchase of Farm Boy by Empire Co. Ltd., Sobeys' parent company. As part of the acquisition, Farm Boy private label products will also be made available on Sobey's ecommerce platform, set to launch in the GTA in 2020.
Big Data to impact food and beverage
We mentioned the data-driven nutritional service Habit above, however they're not the only food and beverage company to be leveraging AI to customize products and recommendations. IBM has created a computer program that creates custom recipes using artificial intelligence called Chef Watson. The program uses everything from relationships of ingredients in recipes and chemical compounds present in each ingredient to human flavour preferences to develop its own recipes.
Brands and retailers can leverage this technology (or build their own) for a variety of custom integrations. Campbell Soup used Chef Watson to create a series of AI powered ads that produced custom recipes based on the ingredients they had on-hand.
Direct-to-consumer opportunities for large CPG companies
While marketers are aware of demand for personalization, many struggle with implementing it because they can't gain insight quickly enough or don't have the right data. Direct-to-Consumer has become an opportunity for even the largest CPG companies who previously relied on wholesale and retailer relationships to reach their end consumer.
Bear Naked, a granola brand sold in Target and Walmart, launched its own ecommerce site that allows customers to create their own granola mix and buy directly online. The site offers over 500,000 possible granola combinations. This approach allows the brand to build their data sources while providing a personalized experience for their audience. In the past, DTC has allowed small and mid-sized brands to break-through to their audience, but we expect to see even larger food and beverage companies looking to capitalize on this approach as well.
We're sure to see this trend continue as new technologies emerge, consumer preferences evolve, and brands adopt first-party data strategies. For now, it's safe to say that getting personal is essential for brands.
---
Salesforce State of the Connected Consumer, 2nd Edition 2018 ↩︎
Angus Reid Institute, Dec 11, 2017 ↩︎
Researchscape International. Trends in Personalization, 2018 ↩︎
Looking to keep up with the latest trends in the Food & Beverage industry? Connect with Bob's Your Uncle today.